New Merchandise
The Golf Shop at McGregor Links Country Club carries one of the largest selections of Men and Women's golf apparel in the area. We will be constantly receiving new merchandise on a daily basis. The golf shop will be up to date on all the newest golf club brands and styles. All of the merchandise and golf clubs in the pro shop are priced to match or beat any of the discount sporting goods stores.
We are always able to special order any items that are not in stock. We make sure that you won't find a better deal anywhere else. Stop in and check out our beautiful newly renovated Golf Shop.
---
Customer Service
McGregor Links Country Club staffs several golf professionals that are available to both members and their guests. The golf professionals are available to help you improve your game and to assist with any questions you may have about the golf course or facility.
The Golf Shop is open seven days a week during the golf season. The hours of operation vary based on the time of year and as daylight changes. During most of the golf season, the hours are as follows. Monday-Sunday from 7:00am to 7:00pm.
---
Equipment & Hard Goods
The Golf Shop at McGregor Links Country Club carries all of the most up to date equipment from a variety of top manufactures. If there is any product that we do not have in stock, we can always order it for you. Much of the equipment sold today is "custom fit" to the individual and needs to be put on special order.
If you are interested in new equipment and want to try some of the latest in technology we have a large selection of demo clubs that can be tried on the driving range or on the golf course. We also hold "fitting" days throughout the year where you can test out the newest equipment. You can always schedule an appointment, free of charge, with one of our knowledgeable golf professionals on staff.
---
Personalized Items/Special Orders
We can get fill all your needs from personalized golf balls to company shirts and hats with your logo on it. If you are sponsoring a tournament, let us help you make the right purchase.
The Golf Shop at McGregor Links Country Club has competitive pricing on a huge selection of apparel and accessories that can be customized to fit your personal or corporate needs. Ask the professional staff at the Golf Shop to see what we have to offer.
---
Meet The Pro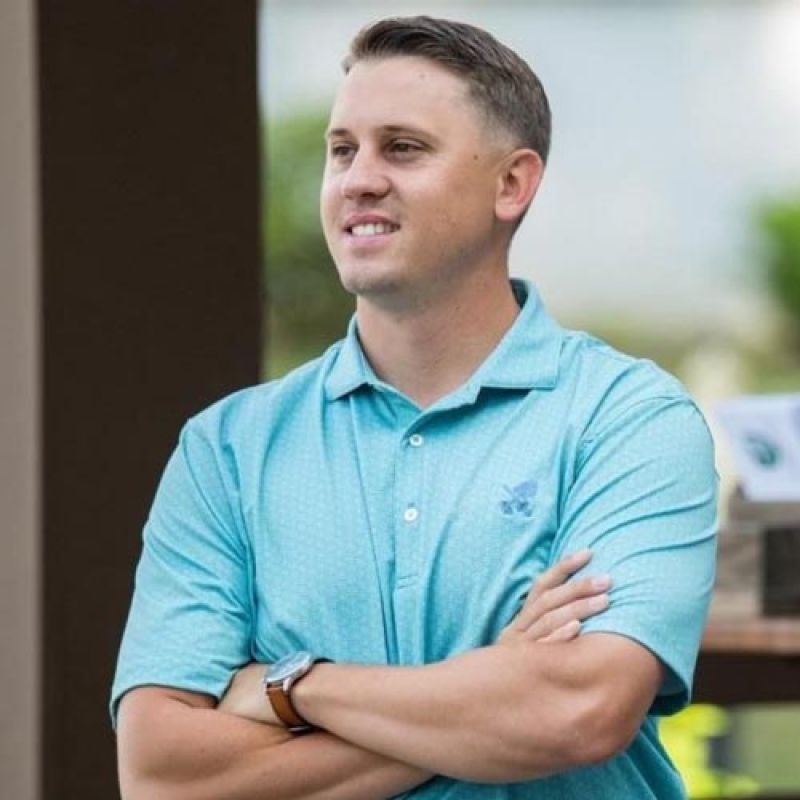 Michael Decker, Head Golf Professional
Michael Decker has been in the golf industry for over 10 years. He has spent time working in the South Florida, Metropolitan and Northeastern New York PGA Sections. Before joining us as the Head Golf Professional he was working as the Lead Assistant Golf Professional at Shaker Ridge Country Club. Michael was in charge of all golf instruction at Shaker Ridge. During his time at Shaker Ridge Country Club Michael built and grew multiple coaching programs including one of the biggest PGA Junior League's in the area. Michael earned his membership with the PGA of America in 2018.
He holds multiple certifications including TPI Certified, Trackman Certified, ADM Certified, PGA Modern Coach Certified and is a Certified Titleist Club Fitter. Michael enjoys playing competitive golf and has been very successful in his short time in the Northeastern New York PGA Section. When Michael is not working he enjoys fishing, playing the guitar and visiting friends and family back home in Orange County, New York.